$54,99 - 5 in 1 Baby Food Maker with Steam Cooker, Blend & Puree, Warmer for 40% off
---
Product Link:
https://www.walmart.com/ip/Mliter-5-...izer/974188896
The price has dropped again at Walmart to $54.99 + Tax (Free Shipping included)
This was $79.99 a couple weeks ago.. this is still @ $109.99 at BestBuy and $89.99 on Amazon.com...
Features:
5-in-1 Design Save Space: All-in-one design that cooks, blends, warms and defrosts your food and can be used as a bottle warmer/sterilizer to reduce the need for separate appliances and save space.
Large Capacity Save Time: 2 optional magic baskets specially designed for steaming different food at a time and sterilizing. Large Jar capacity (1L) that can be increased with the additional baskets (350ml and 150ml).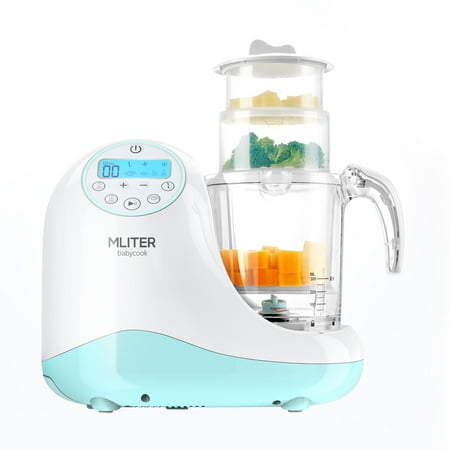 __________________
The best way to get rid of temptation is to give in to it.