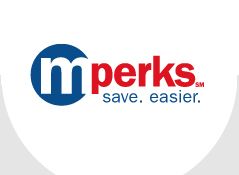 mPerks 101: How it Works (from Meijer.com)
Simply sign up with your mobile phone number and clip all the offers you want.
Then, just punch in your mobile phone number and PIN at checkout and instantly redeem your savings.
No Scissors needed. Just pure value.
1. Create an account at
mperks.meijer.com
**If you do not have texting, there is an option of "Call a 1-800 number to activate".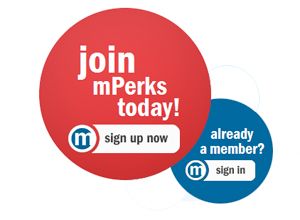 2. Start Clipping! Select your savings through coupons and rewards.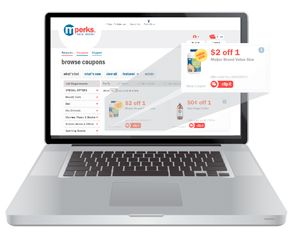 addition to mPerks....Rewards!! mPerks Rewards lets you select rewards around the things you like to buy. Rewards appear in a similar format to digital coupons and can be clipped and saved to your "Clipped" coupons tab. They are redeemable after reaching a spending goal in the department specified on the reward. You can have up to three active personalized (just for you) mPerks rewards at a time, and can earn toward each of the three simultaneously. Once you've earned a reward or a reward expires, you can activate another reward in its place. Each mPerks reward has an expiration date. The reward will specify how much you'll need to spend within a certain period of time to meet your goal and earn your reward. You won't be able to swap out your mPerks rewards once you've chosen to earn toward them.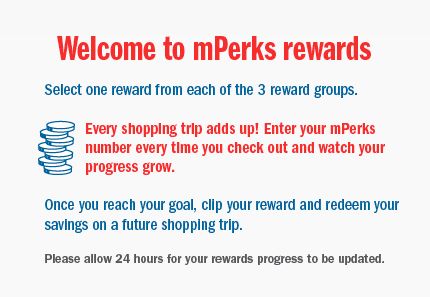 3. Redeem at Checkout. Enter your mPerks number and PIN at checkout to use your coupons and rewards. The discount will appear on your receipt.
At the self-checkout
Before paying, press the "mPerks" button at the bottom of the screen. After entering your mPerks number, you will be prompted to enter your PIN at the credit card reader.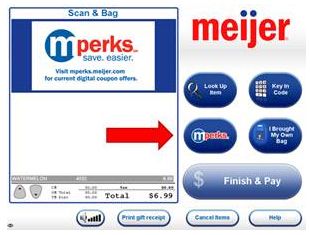 At the checkout with cashier
Before paying,
press the "mPerks" button on the credit card reader touch screen.

When prompted, enter your mPerks mobile phone number.
After your mPerks number has been entered, enter your PIN when prompted.
The discount will appear on your receipt.
4. Keep track of the mPerks clipped...Print or email yourself your mPerks coupon list!
Clicking on "Print List" in the "Clipped" tab will allow you to print a list of the mPerks coupons you've clipped for your shopping reference. This printed list cannot be used to redeem the offers; you must enter your mPerks number and PIN at the checkout to redeem the offers.
At the top of the main mPerks clipping screen, click "Clipped":

You will now be able to see all of your clipped coupons.
To print or email a shopping list, click the "Print List" or "Email List" buttons:

Notes
Remember, mPerks is a digital coupon program. To redeem your savings, just enter your mPerks mobile phone number at checkout. Your printed list is just a shopping reference and is not needed at checkout.
Please Note: Some mPerks are Meijer Store Coupons, and some are Manufacturer Coupons.
How do you tell the difference?
Each of the mPerks state on the bottom "Manufacturer Coupon" or "Store Coupon"
Can you stack the mPerks which state "Manufacturer Coupon" with other manufacturer coupons(ie. Sunday inserts or IPs)?
No, you can not per the
Meijer coupon policy
.
Can I use mPerks coupons more than once?
Sorry, mPerks coupons are only valid once.
mPerks Frequently Asked Questions