My Bi-Lo 6/19/09 Trip with Pic!
---
The sale this week doesn't blow me away like last week, but I was still able to pick up some needed items for less. The cashier didn't honor the competitor's coupon ($5 off $25 or more purchase), but reading some of the great AFC threads I knew it would be a hit or miss with that one. Some take them and some don't.
Plus, I know something went wrong with some of the Qs. So, instead of holding up the line (which is what I really wanted to do
) I went to customer service (it was empty) and she was great.
Here a pic of my 6/19/09 Bi-Lo deals: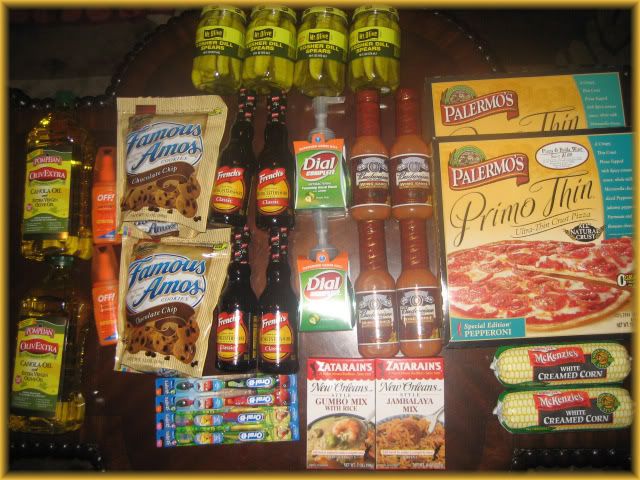 Total before Qs:
$99.06
OOP:
$21.40
for looking at my post!